From walkers to runners and dancers to powerlifters, a stronger tomorrow starts today.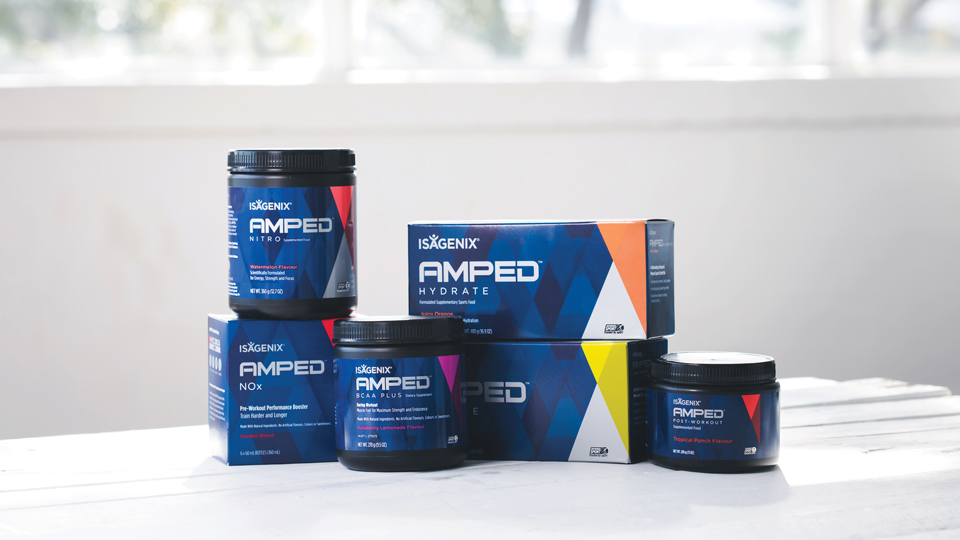 AMPED Products
Whether you're a professional athlete or just enjoy your time in the gym, the AMPED™ product line is the perfect way to fuel your performance before, during, and after your workout. These products help you prepare for an intense workout, sustain strength and endurance, and support better recovery when your workout is over.
Watch this Video Playlist on YouTube and learn more about the Isagenix Amped Products.
Pre-Workout: AMPED Nitro
Whether in the gym, on the trail, or wherever life takes you, priming your mind and body to perform is the key to an effective pre-workout supplement.
Mid-Workout: AMPED BCAA Plus
Supporting muscles during a workout is crucial for pushing through and optimising performance. AMPED BCAA Plus provides concentrated branched-chain amino acids to stimulate muscle protein synthesis, prevent muscle breakdown and reduce muscle fatigue.
Post-Workout: AMPED Post-Workout
While getting the right amount of protein in your diet is key to supporting muscle recovery after exercise, research suggests there is more we can do to help support the repair and recovery of muscle tissue following intense exercise.
Anytime Support: AMPED Hydrate
Good hydration is one of the easiest and most effective ways you can support your overall health, but there is more to optimal hydration than water alone. Electrolytes are minerals that perform many essential functions in the body. Better yet, AMPED Hydrate doesn't have the added sugar and artificial flavours, colours and sweeteners found in typical sports drinks.
Workout Protein
AMPED™ Tri-Release Protein blends three protein types to develop lean muscle and enhance strength.*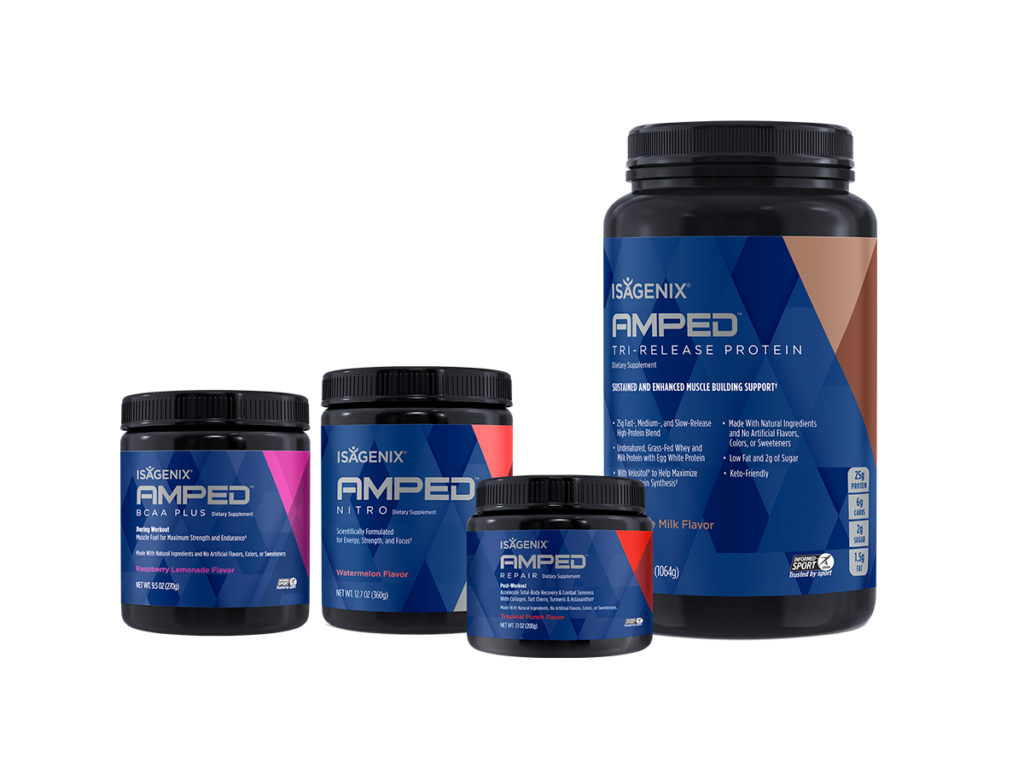 While each AMPED product is effective on its own, together they create an ideal delivery system of key nutrients to support optimal performance and recovery. Whether your goal is body composition changes or power and strength increases, the targeted support of the AMPED range will help you maximise your full potential!
TEAM ISAGENIX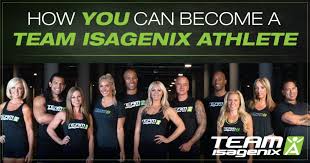 Team Isagenix is dedicated to supporting world-class athletes by creating a community where athletic performance, health, and business growth come together. By enabling our athletes to become the face of our AMPED product line, we are helping them reach peak levels of physical performance, while teaching them to leverage their athletic careers to build a successful Isagenix business.
CLICK HERE to Learn More