By Isagenix
Every new year following the New Year Kick Off we begin with a 30-day Kickstart which started on January 9th. Our 30-day kickstart is based on the 30-day reset which can be started at any time.
Registration is open for the 2023 Kickstart until January 14th. For more details and to register for the app go to: IsaBodyKickstart.com
30-Day Reset
30-Day Reset Pack
The 30-Day Reset Pack is based on our original 30-Day Basic Pack that Isagenix members have known and loved for more than 20 years. It has been completely transformed and updated to help even more people reset their health. Enhanced packaging, a brand-new guide, and an upgraded Natural Accelerator are all part of this clinically validated system designed to help people lose weight (and keep it off!), fight cravings, increase lean muscle mass, improve nutrition, stress less, sleep better, and so much more.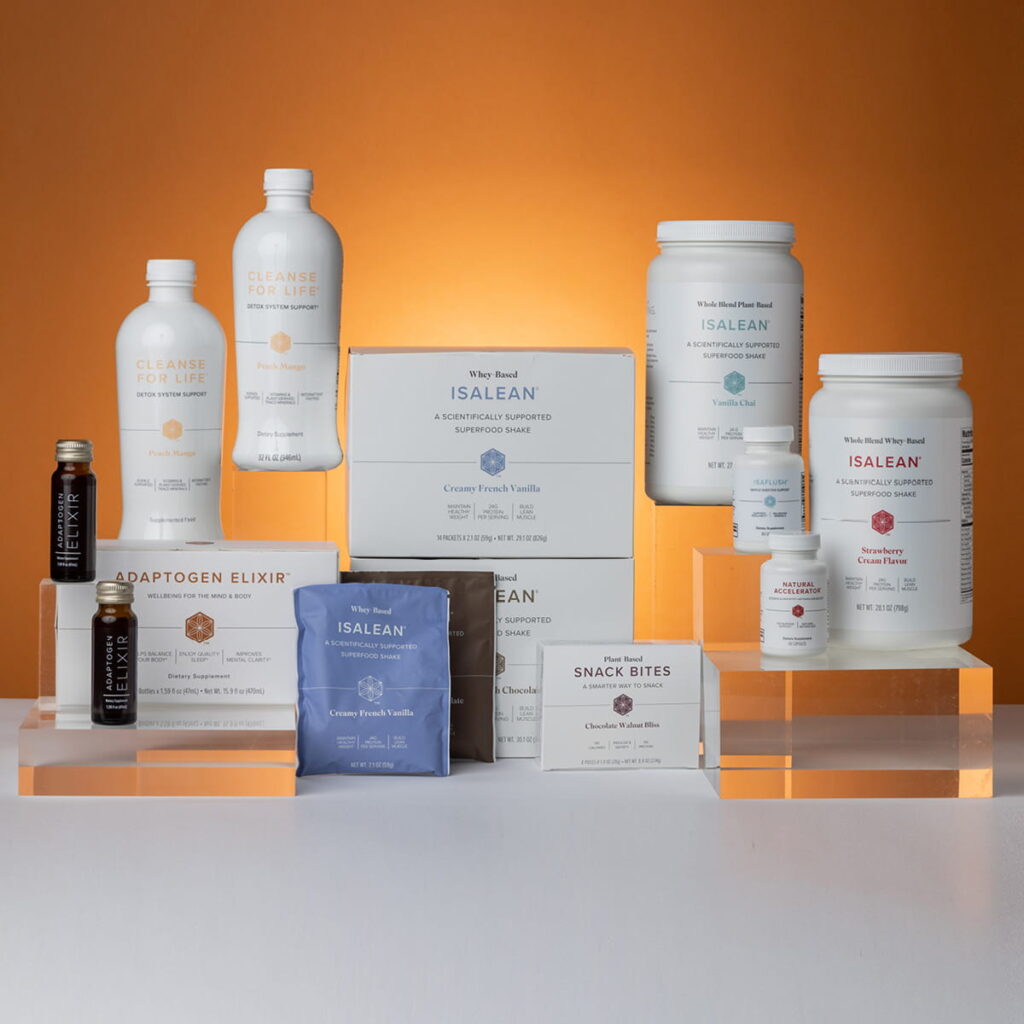 What's Inside the 30-Day Reset:
IsaLean® Shake
Cleanse for Life®
Ionix® Supreme or Adaptogen Elixir
Cleanse Day-approved snack
IsaFlush®
Reformulated Natural Accelerator™
30-Day Reset Guide with easy-to-follow instructions and helpful tips
Subscription Rewards: US$299/CA$329 NFR
Preferred Customer: US$299/CA$329 NFR
Guest: US$349/CA$389 NFR
BV: 198
Get the IsaBody Challenge App
IsaBodyKickstart.com
Earn Points by Completing Tasks
Leaderboard
Your Rank
Participant Search
Activity Feed
Progress Tracker
Connect with like-minded individuals
Earn product coupons
Track progress
Climb the leaderboard
Build healthy habits
Go beyond goals
DOWNLOAD the app NOW
RESOURCES
30-Day Reset Book
VIDEOS
FULL PRODUCT CATALOGUE