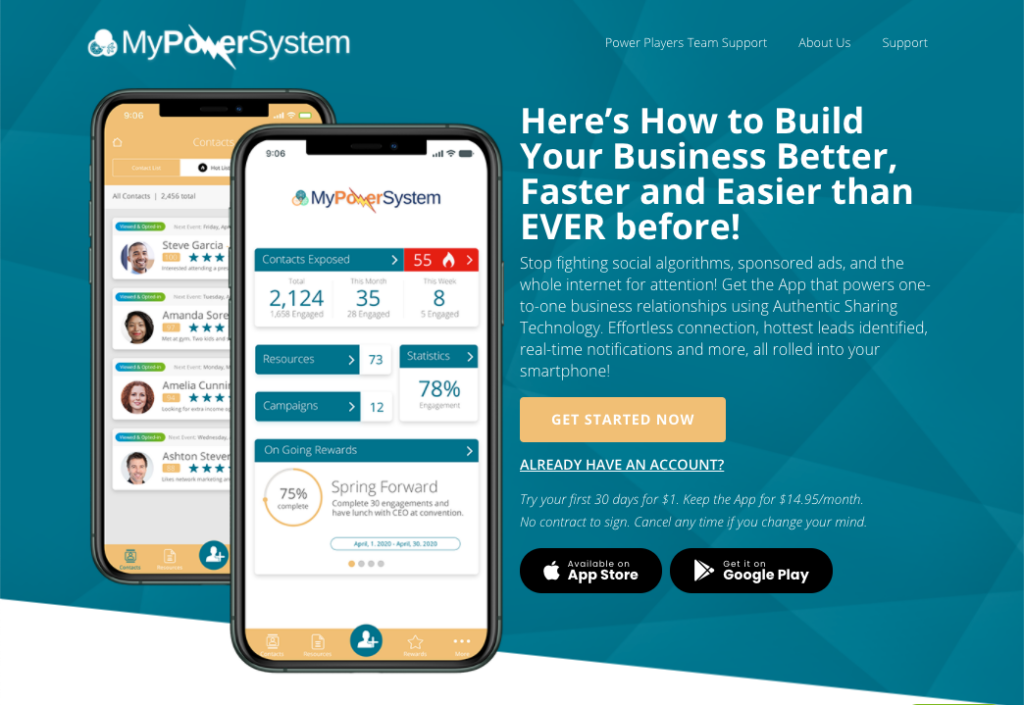 This powerful tool created by your Power Players Team Leaders has evolved over the years. But one thing hasn't changed, it is still the only app with powerful resources to share Xango Juice and Mangosteen product science and experiences.
Our tool has changed names over the years, from Xango University, through MyMoringa, and now has a new name that will stand the test of time.
MyPowerSystem, powered by RapidFunnel, is available in an app for Android and IOS as well as a desktop version that is both Mac and PC friendly.
FEATURES
Load an unlimited number of contacts
Company approved resources you can instantly text, email or send via social media
Power Players Product and Team specific resources that you can't find in any other Isagenix app
Campaigns demographically targeted to different prospects and interests
Hot Prospects Tracking
Contact Engagement Tracking
Access to preloaded "call to action" webinars
Access to predesigned capture pages for personal use
Personalized video viewing pages that link directly to your own personalized website.
Receive email notifications about contacts' activities
Comprehensive activity log with detailed contact activity history
Friendly competition with your team
Contests, Incentives, Gamification
Upgraded Support
Start your FREE 30 day Free trial now!
No commitment, nothing to lose, everything to gain.
MyPowerSystem Training