What is the Isagenix Weight Management System?
48 Hour Detox & Cleanse
7-Day Wellbeing Reset
Learn More about the Isagenix 7-Day Wellbeing Reset
9-Day Shred
Customized program to reset your health. The shred focuses on targeting toxicity, nourishing your body, resetting your health, managing stress, releasing inflammation, and increasing natural energy.
Customized Nutrition and Cleansing System
Daily Coaching
Daily Workout Challenges
Community and Accountability
Results or your Money Back
This is our most popular "mini" IsaBody program. Shreds start every other Monday. You can do just one shred, continue to do them "as needed", do them back to back, use as a spring-board to a 16 week IsBody Challenge, or use as maintenance after getting to your goal weight.
Here is what your 9-Day Shred will look like.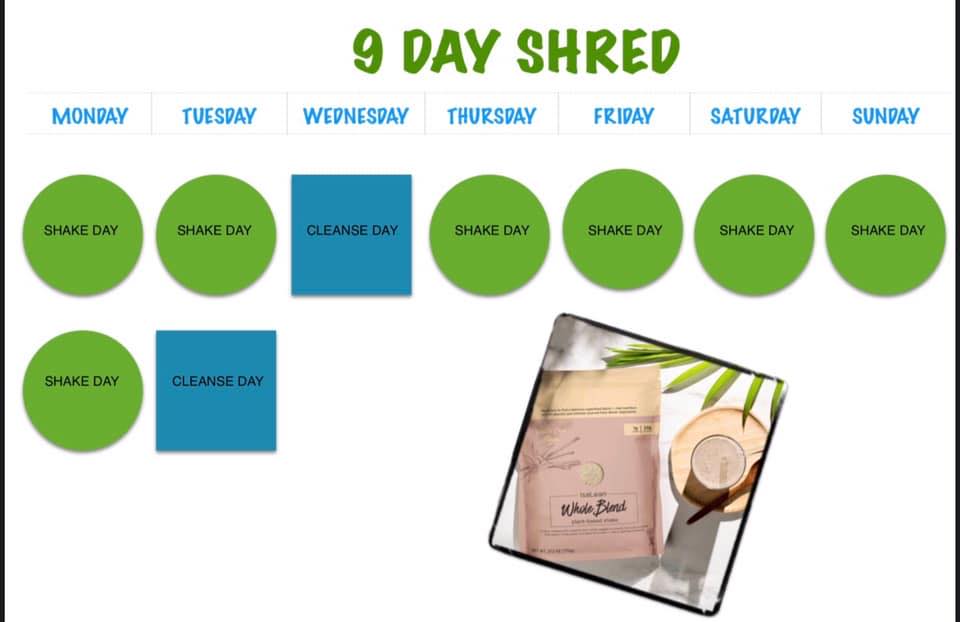 11-Day Super Shred
If you need to drop a size or two in a short period of time and you are up to the challenge, you can turn a 9-day shred into an 11-day super shred by doing 2 cleanse days back to back two weeks in a row. Isagenix recommends you do not do more than 4 cleanse days in a month so if you do a Super Shred, you need to take it easy the rest of the month before starting another shred or a challenge.
30-Day Kickstart
30-Day Deep Cleanse
If your goal is to jump start your weight loss program or just do a deep cleanse, you may want to start with an Isagenix Race to Maintenance Pack which focuses on cleansing for your first 30 days.
Are You Ready to:
Commit to yourself
Nourish your body
Practice mindfulness, and
Feel your best this new year?
We're here to cheer you on, keep you accountable, and help you #FeelBetter than ever! You'll have access to all of that and more in the 30-Day Kickstart Facebook Community.
For More Info: https://www.isagenix.com/en-us/isabody-challenge/30-day
IsaBody Fitness
https://www.isagenix1.com/en-us/isabody-fitness
Step-by-Step Fitness Program
New Program Every Month
Work Out Anytime, Anywhere
Start Working Toward Your Goals Today
IsaBody Challenge
Performance
MORE