This program is used by Isagenix to recognize and reward leaders for consistent business growth through tracking four key business-building activities.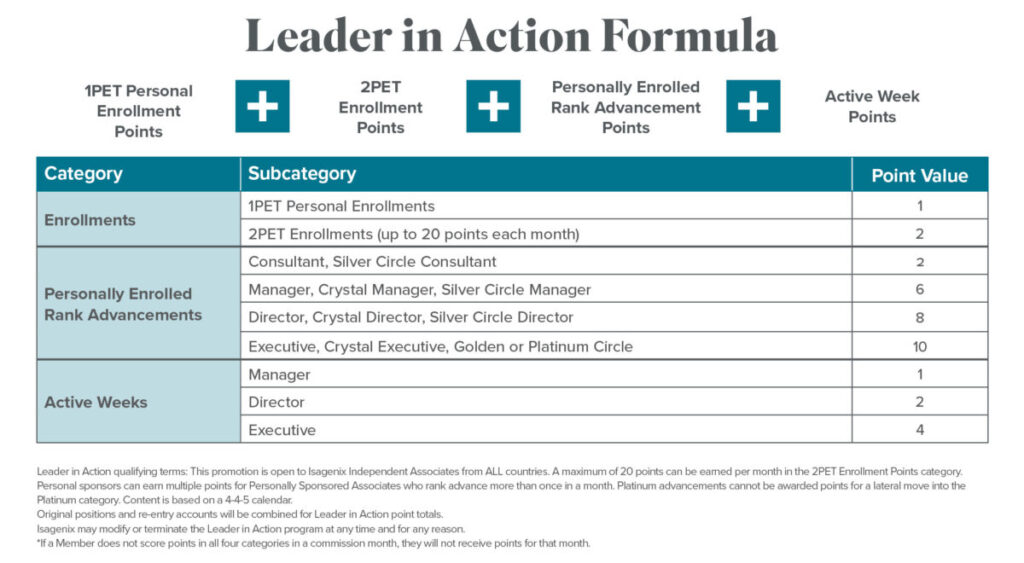 For complete details on this program go to https://isagenixbusiness.com/lia
LEADER IN ACTION FORMULA
By setting a goal to earn at least ONE LIA point each month in each of four categories, you can participate in many of these programs offered by Isagenix. By focusing on massive action on earning points you can potentially earn all of these bonuses, earn your spot on the Global Top Achiever's Trip, earn other awards and recognition, and build a strong, substantial business that can last a lifetime.
Here is a list of some of the things you can earn by focusing on LIA.
2022 Commission Calendar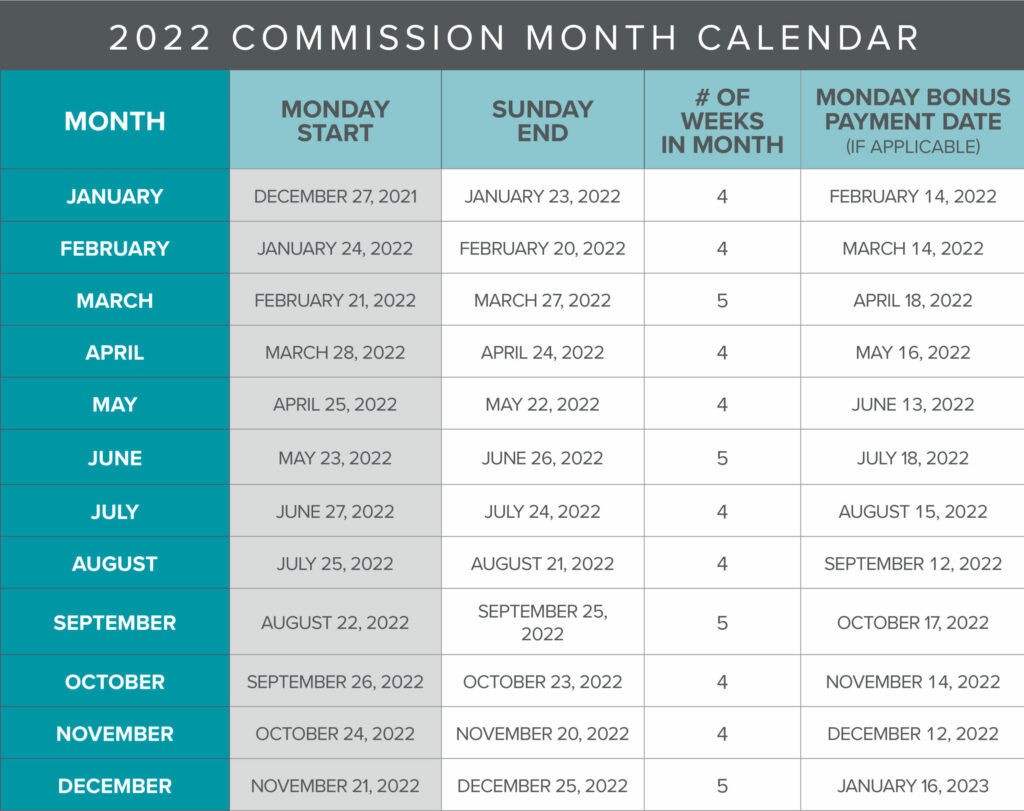 RESOURCES