The Most Important Event is the NEXT Event! Your Power Players Team Leaders provide weekly Power Night Calls and Monthly Saturday Training webinars in addition to bigger events hosted by Team Leaders and Isagenix Corp.
Wednesday Lunch & Learn
Power Players Super Saturday Training
Isagenix Virtual Events
http://www.isagenixbusiness.com/calls
Our Virtual Events and Podcast calls are hosted by experts in the nutritional science field, top trainers and top income earners in Isagenix and customers who have experienced life changing results. Our desire is that these trainings will both INFORM and INSPIRE our members to tap into the greatness of their "why" and not only build a business that allows them the opportunity to reach their goals and achieve their dreams but live a healthy and nutritionally balanced life.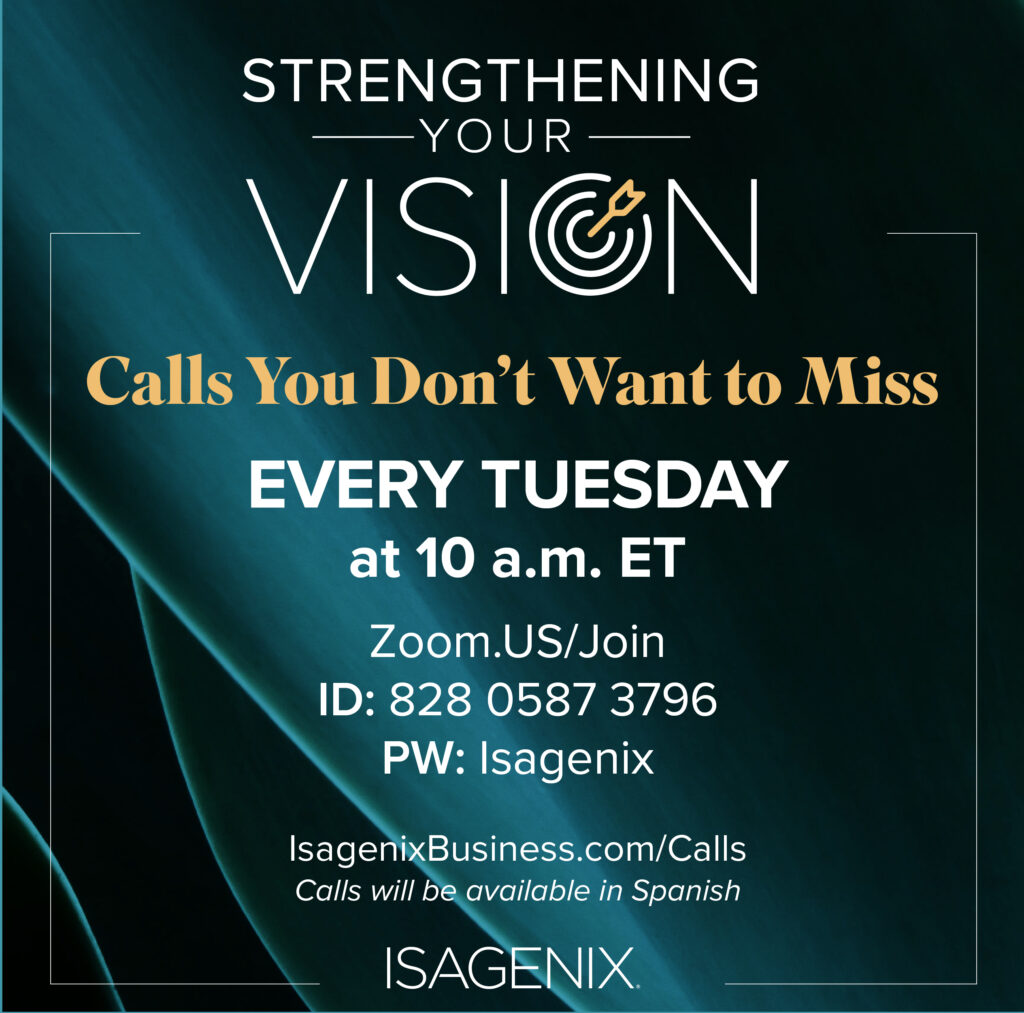 Isagenix Corporate Events
http://www.isagenixevents.com
Nothing builds belief like attending an Isagenix Event. Our events educate, motivate and inspire you and your team, create lifelong memories and set you on the path to health and business success. Attending Isagenix events stimulates your personal and professional growth.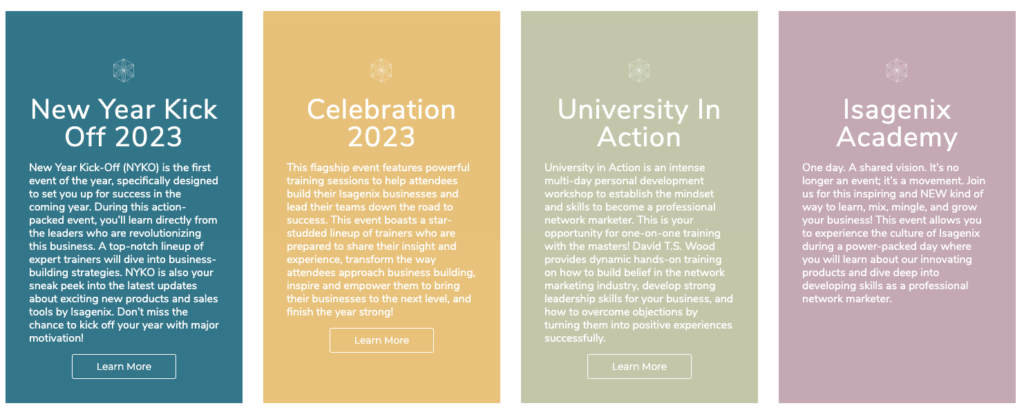 Isagenix Associate Run Events
U.S. & Canada (English and Spanish)
Isagenix International Events